Current Projects that MTEF is funding this year:
Upper Middle School
- Another grant funded by the MTEF! The new signage outside of the Upper Middle School, allowing visitors and student to feel welcome when entering our schools!
High School Stadium
- Check out another grant funded by the MTEF! Several MHS students submitted a grant to spruce up the high school stadium and they spent several hours this summer finishing the project. Thank you to Cade Guidette, Tim Ark, Danny Turner, Chris Roberti, Ethan Valencia and Christian Valencia. They painted the picnic benches, created the MONTGOMERY sign and installed a new centerpiece rock with the M on it. Looks great!!
High School Courtyard
- We are proud to have been able to spearhead and fully fund an updated courtyard outside of the commons. Our goal was to create an outdoor space that students, faculty and the community would to be able to enjoy! Thank you to everyone who has supported the MTEF over the past few years which has enabled us to fund grants in our district. Please check out some before, during and after pictures.
Orchard Hill Elementary
- $10,000 grant to update entire kindergarten book closet
- Purchasing hanging rail systems for all hallways to display student class and art work
- Purchasing/repairing bicycles and equipment to maintain the Bicycle Safety and Skills course within the PE Program
Village School
-
- Purchasing a Video Streaming Add-on Component to support the VES Morning News Program and provide classroom access to educational videos
- Purchase bulletin boards and art rails to display class and artwork
Lower Middle School

- Completion of the second half of the existing rock climbing wall—this has been a student favorite and will provide more opportunity for all children to participate
- LMS signage
- LMS outdoor classroom
Upper Middle School
- Screenagers documentary to be viewed by all students - New welcome signs
- Working to assist the administration in structural and technical upgrades to the aging UMS library
- UMS outdoor picnic tables
High School
- Front entrance and outdoor courtyard update providing a space for all community members to enjoy - MHS stadium enhancement including MONTGOMERY sign and updated seating
- Working to upgrade the MIRE radio systems for the broadcasting of MHS sporting events and for use in the radio broadcasting class
- Working with the art department to complete and display its multiyear glass art project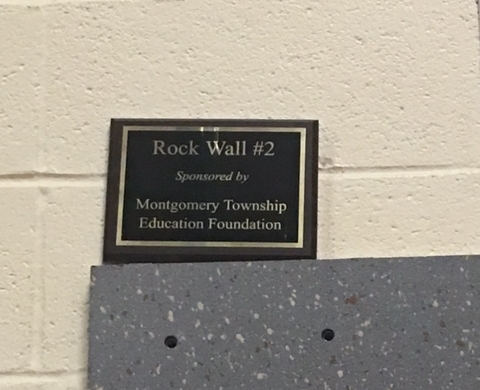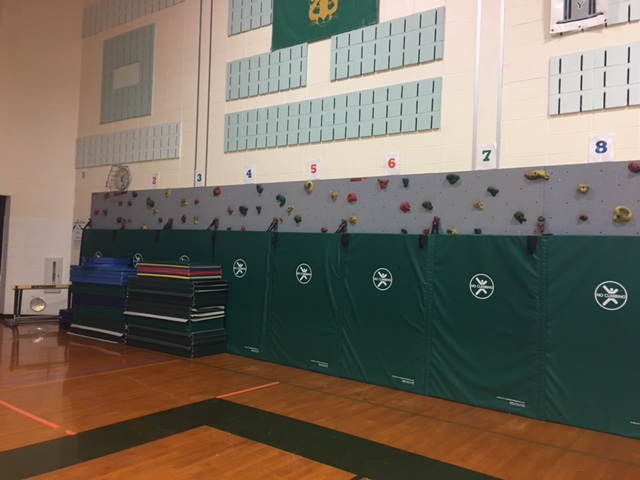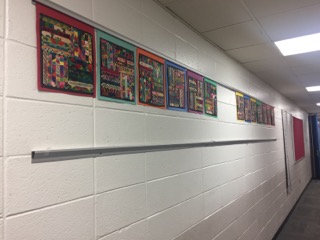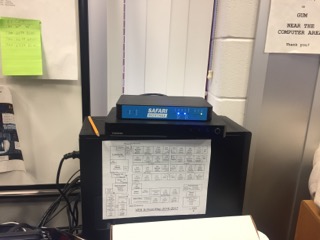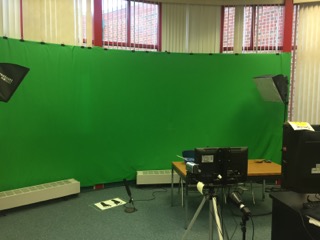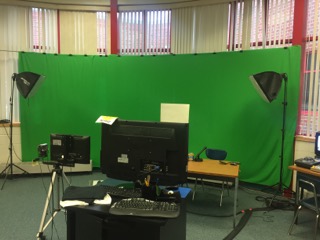 The Foundation has recently funded the following projects:
COUGAR STADIUM – Funding of Cougar stadium is ongoing until we meet our 10 year loan commitment. ONE Cougar Stadium was paid off in 2013! Thank You.

Purchased 8 picnic tables to help UMS establish an outdoor lunch area

Purchased an audio lift classroom sound system for district use to aid teachers with sound/voice limitations

Funded "lunch & learn" with the new superintendent & supervisors

Purchased various pieces of equipment to aid the district is producing banners & maps.

Purchased 8 LCD classroom projectors for VES

Contributed supplies to SEPTA (special education PTA)

Helped fund community showing of "Race to Nowhere"

Purchased Lexmark education station for district teacher use

Provided teacher recognition awards

Provided scholarships for MMS athletics

Funded start up costs for MIRE (Montgomery Internet Radio)

Purchased a PCR machine, photocopier of genes, for the science department

Purchased athletic achievement banners for the high school gymnasium

Awarded 5 teacher grants to district teachers

Established the Jack Mahoney Scholarship

Assisted with the purchase of a video mixer for VES

Constructed an outdoor classroom at LMS. comfortable benches and numerous trees create a peaceful environment to enhance learning09.

Established the Ann Heckel scholarship fund to support graduating art students.

Facilitated the district robotics program and assisted with their ability to participate in competitions

Contributed to the Montgomery Township Shade Committees desire to increase the number of shade trees on school grounds. As a result, the schools now have various new trees that will enhance the school grounds for years to come.

Providing grants to 5 district teachers who received awards during the 2007-2008 school year. The awards were in recognition of outstanding teaching and their grants will allow them to enhance the educational experience in their classrooms.

Sponsor of "A Conversation with the Community". A program designed to discuss the future of educating district students and preparing them for success.

Providing 25 new cameras to the district so that additional photography classes could be added to the curriculum. As a result, many more students were able to participate in photography which has become such a popular elective.

Providing grants to 5 district teachers who were recipients of various awards highlighting their excellence in teaching during the 2006-2007 school year. The grants will enable them to enhance the educational experience in their classrooms.

Providing funds to supply the High School nurses with the necessary supplies for the implementation of the Advisory Period. The Advisory Period is designed to monitor and reduce the stress on the students during the school year. The nurses are assessing its effectiveness.
PORTABLE PLANETARIUM
Every Elementary grade student experiences astronomy as part of the science curriculum. This is a very exciting and important part of the curriculum for students and teachers. In the past we borrowed a planetarium through the county or Raritan Valley Community College. Owning our own Planetarium enable OHES teachers to utilize the planetarium more on their own time and schedule, extend its use to more students and enable our teachers to become even more diverse in its application across the curriculum. We have many teachers trained to present the portable planetarium to the students. The digital projector is designed specifically for use in portable and small fixed domes. The flexibility of digital projection enables educators to cover a much broader and deeper range of topics, a vast improvement over portable analog (pinhole) projectors. Think of the difference between using a slide projector and a computer. Information regarding planetarium can be found at www.digitaliseducation.com.
PROJECT ACHIEVE
Project Achieve is a program that helps at-risk students meet academic success in after school programs. The Foundation donated $2,000 for Elementary School teachers to purchase materials for the students they work with.
PROJECT LITERACY
The Foundation donated $1,000 for Elementary School teachers to purchase a collection of age-appropriate books for their students to support Project Literacy.
MUSIC PROGRAM
The Foundation has provided the funds to purchase new uniforms for The Montgomery High School Marching Band Color Guard. Our $10,000 donation provided the band with new uniforms for the squad that leads the band at games, parades and events.